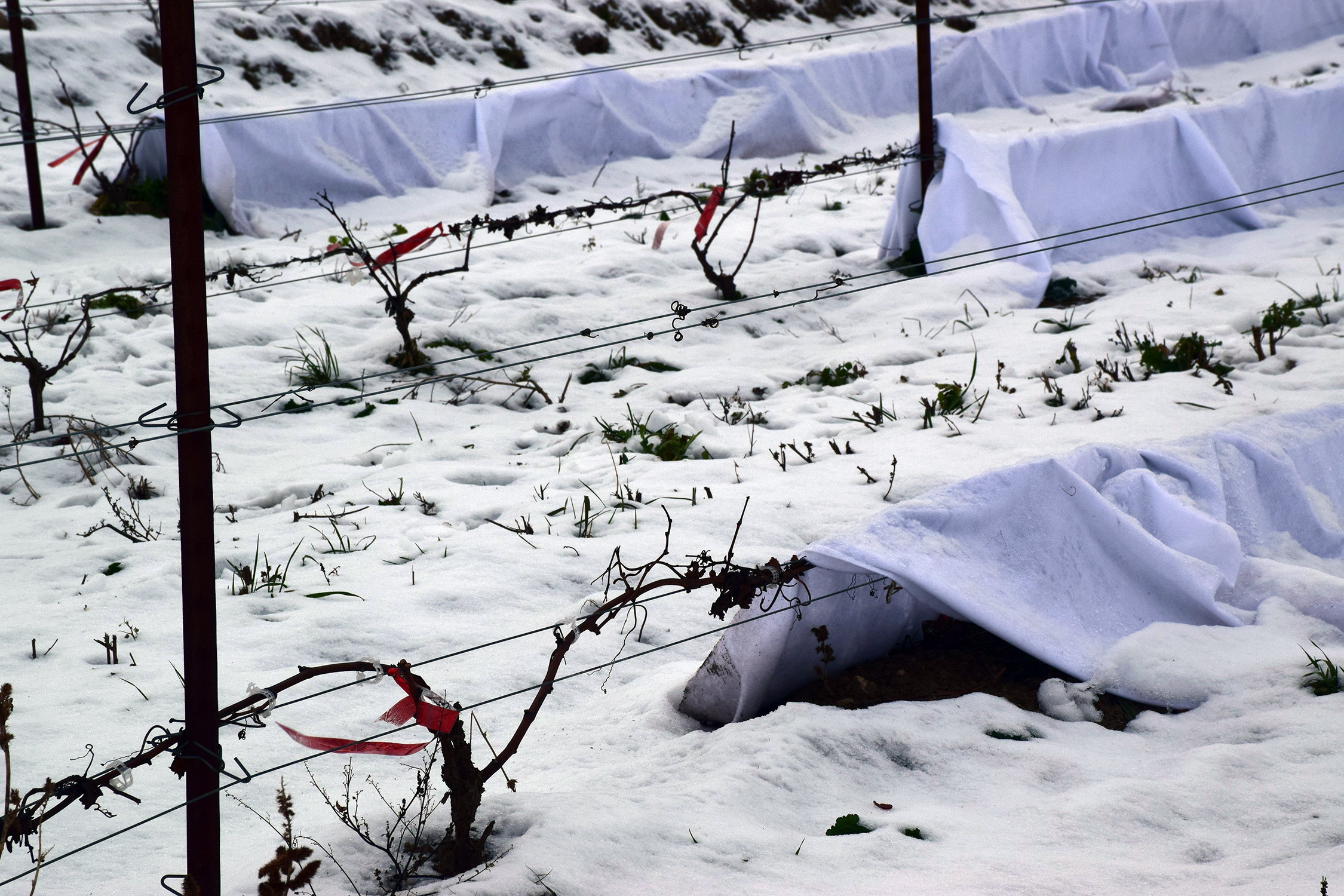 At Adamo Estate Winery, we're using a geothermal blanketing system from a brand called Hybertex Pro. These blankets are not new to the Canadian wine industry – they're commonly used in Quebec – but they are fairly new to us. Last year we joined in on a research project with Brock University, where Brock measured and recorded temperatures underneath and above the blankets.
The pros?
We found that the blankets keep the low temperatures to about half as cool as the outside temperature. For example, on a day when it was -18°C outside, it was -10°C under our blankets.
Vinifera vines (Chardonnay, Pinot Noir and Merlot, to name a few) are more cold-sensitive than hybrids (Vidal, Marechal Foch and Frontenac, for example) and require protection from our cold winters to stay alive. Most Vinifera vines die at -23° and bud damage happens even sooner depending on bud dormancy. This year we have extended our trial to cover 1.25 acres of Pinot Noir and have continued on with 1 row of Chardonnay. So using the blankets helps keep these vines warm and safe.
The cons?
The one downfall to using these blankets is that they warm up any temperature, so if the outside temperatures is 15°C it will be much warmer under the blankets. This means that we need to wait until the optimal time to put the blankets out, which we do by hand. We have put them out now in the vineyard, having to wait until late into the fall because of the unseasonably warm temperatures.
Looking for more information about Adamo Estate Winery? Please visit our website at www.adamoestate.com.