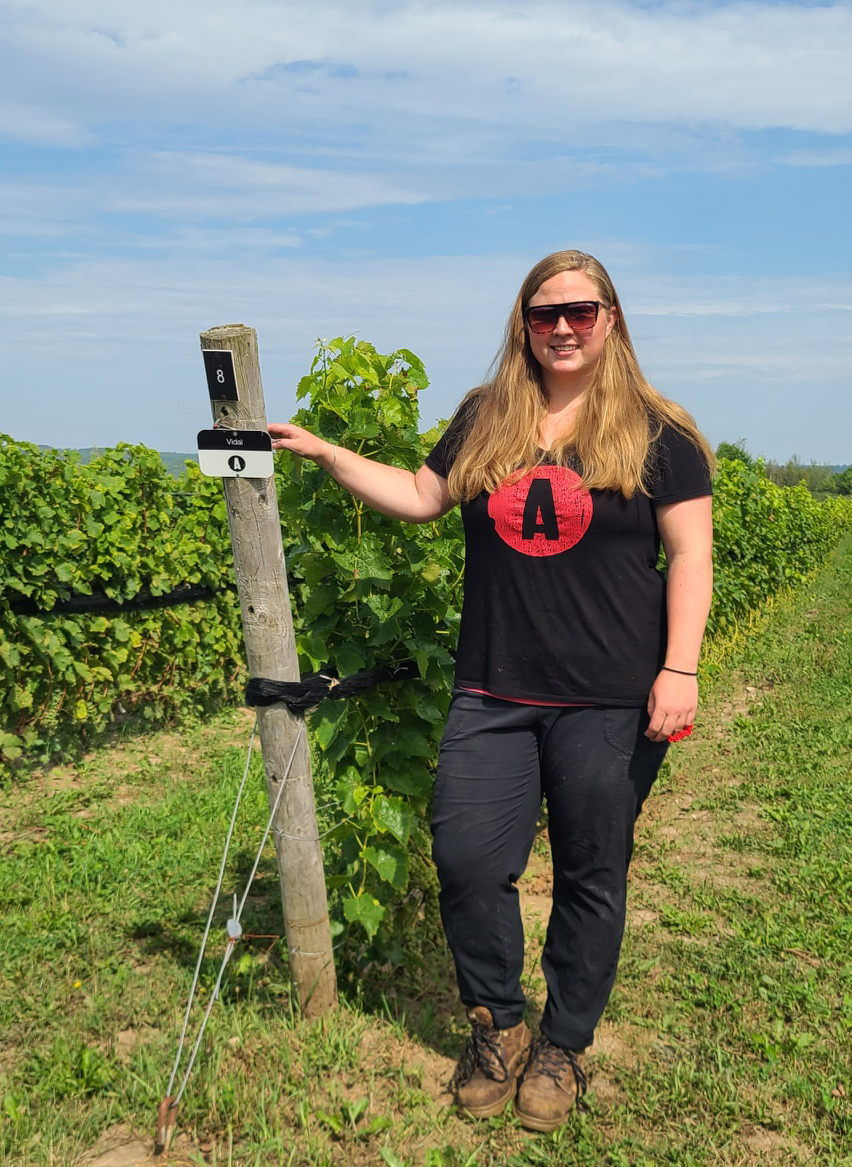 Vanessa McKean, Vineyard Manager
Tell us a little about your experience as a woman in winemaking…
Well, I grew up on a Black Angus beef and Belgian horse farm in the Blue Mountains, so agriculture is what I know. I always felt like I belonged, sharing the chores and the workload with my brother from an early age – and that's the feeling I've always gotten from my work. Right from the time I started at Niagara College though all my vineyard experiences, it's always been a team mentality, with equal parts respect and hard work.
What led you to winemaking?
I always knew I wanted to be outside, with a day to day that was varied and exciting. A desk job was never my future, and although I completed a post grad program in Wine Business Management, it wasn't where I wanted to end up. Winemaking is still a pretty young industry in Canada and many of the pioneers are women, so it's amazing to be following in the footsteps of some of the greats!
What do you love most about winemaking?
These days, I love that we are in an emerging region and that we're producing amazing wines! The best part of winemaking is that all that hard work pays off with the literal fruits of your labour. When a Vineyard Manager position opened up at Adamo Estate Winery, I was excited to be part of a winemaking team in an emerging wine region!
Visit us to learn more about the winery and vineyard!