Organic and biodynamic.
We are part of an emerging region of amazing wine-making and our terroir-focused approach reflects our respect for the environment, our climate and our region. With that comes alliances with growers who share our philosophies and practices. "Wine is farming first, and we want to show how it can be done in our region – and done successfully – by using organics and environmentally-friendly processes." Shauna White, Winemaker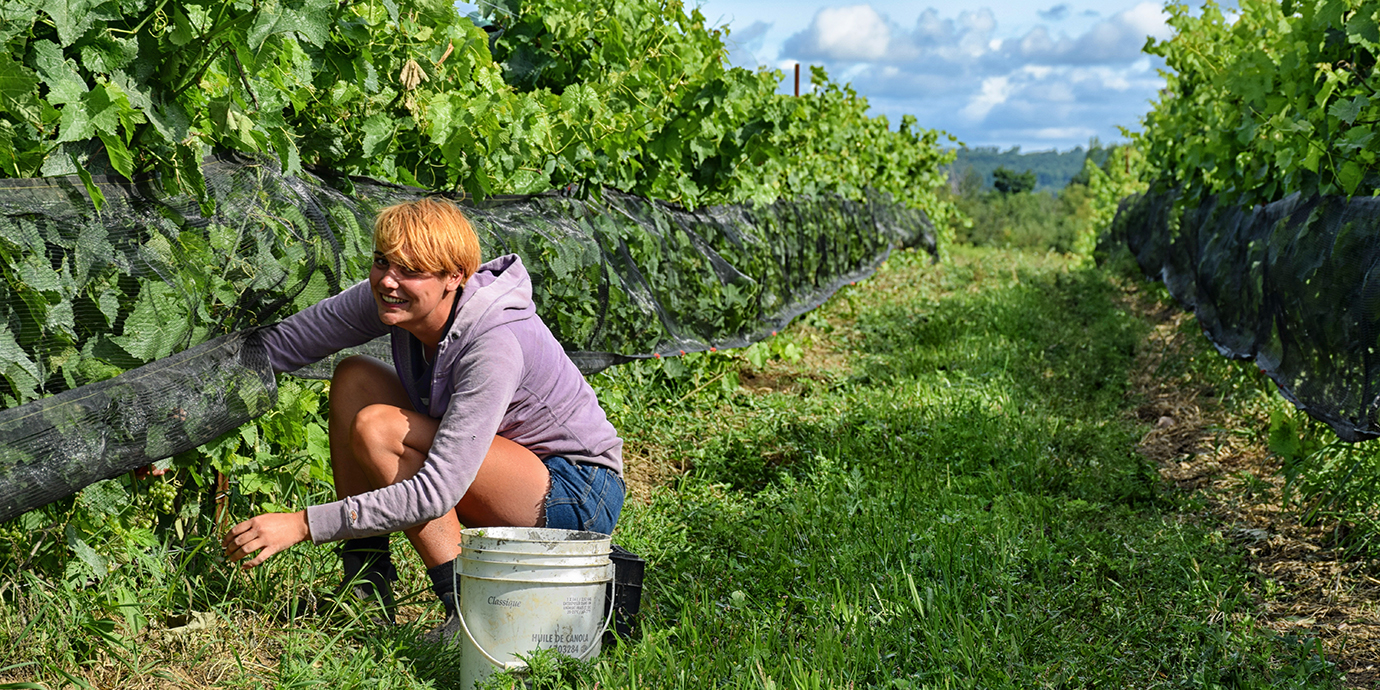 Weed control: Rather than using herbicide, we use a mechanical grape hoe for weed removal under the canopy, and we use the traditional "by hand" method for weeding.
Pest control: We use organic, natural pest control sprays, such as horsetail or stinging nettle, grown on our own property, harvested and sprayed on the vines.
Sprays: We ensure that our rates of spray follow the organic standards, rather than regular spray standards. Not only is this approach better environmentally, but organic sprays only coat the exterior. While this means that they wash off and don't last as long, it also means that a more natural fermentation occurs by keeping some of the natural yeast, rather than adding it externally.
Organic certified products: Our chicken fertilizer, cover crop and fermentation nutrients are 'organic certified.' Occasionally we do need to use a chemical product, but the products we use are certified organic.
Bird abatement: We use 6 bird squawkers, which make distress calls and predatory bird calls as a deterrent for birds entering the vineyard and eating our crop.
VARIETALS
We focus on cool climate Chardonnay and Pinot Noir, making those our principal varietals, followed by: Riesling, Gamay Noir and Vidal. Other varietals we carry include: Chardonnay Musqué, Marechal Foch and L'Acadie Blanc.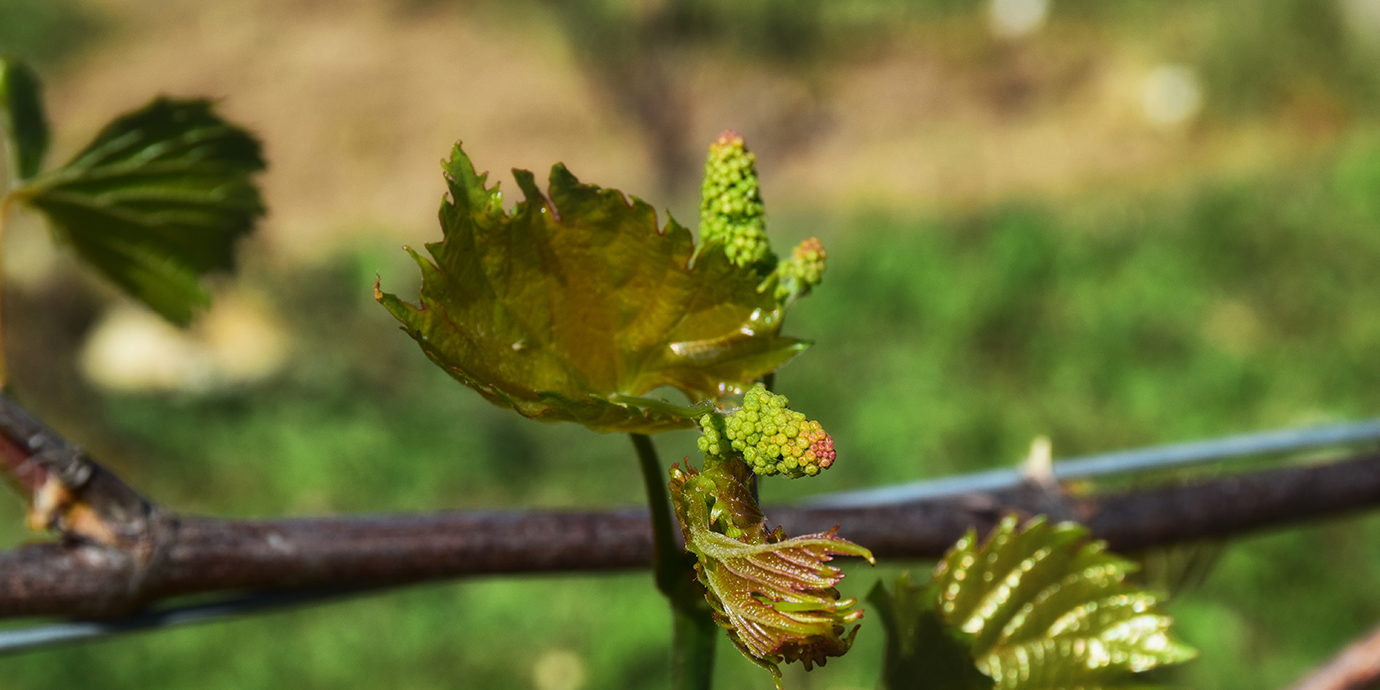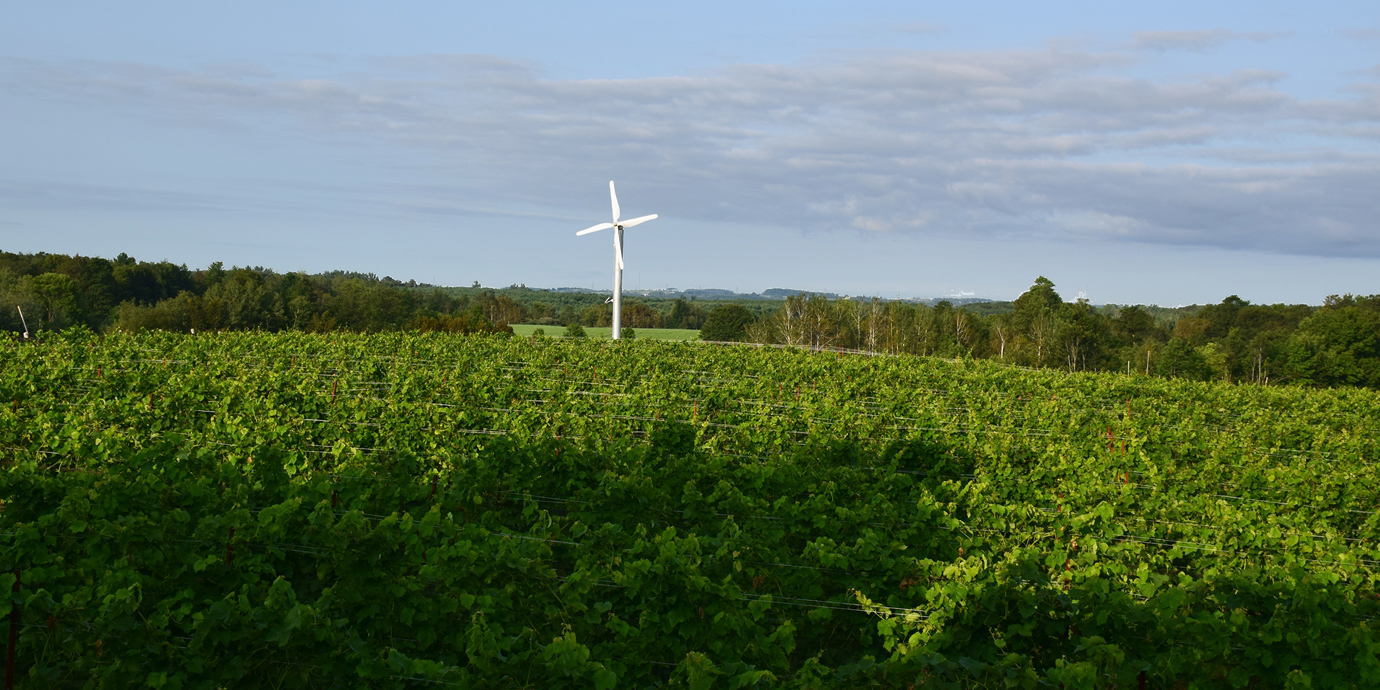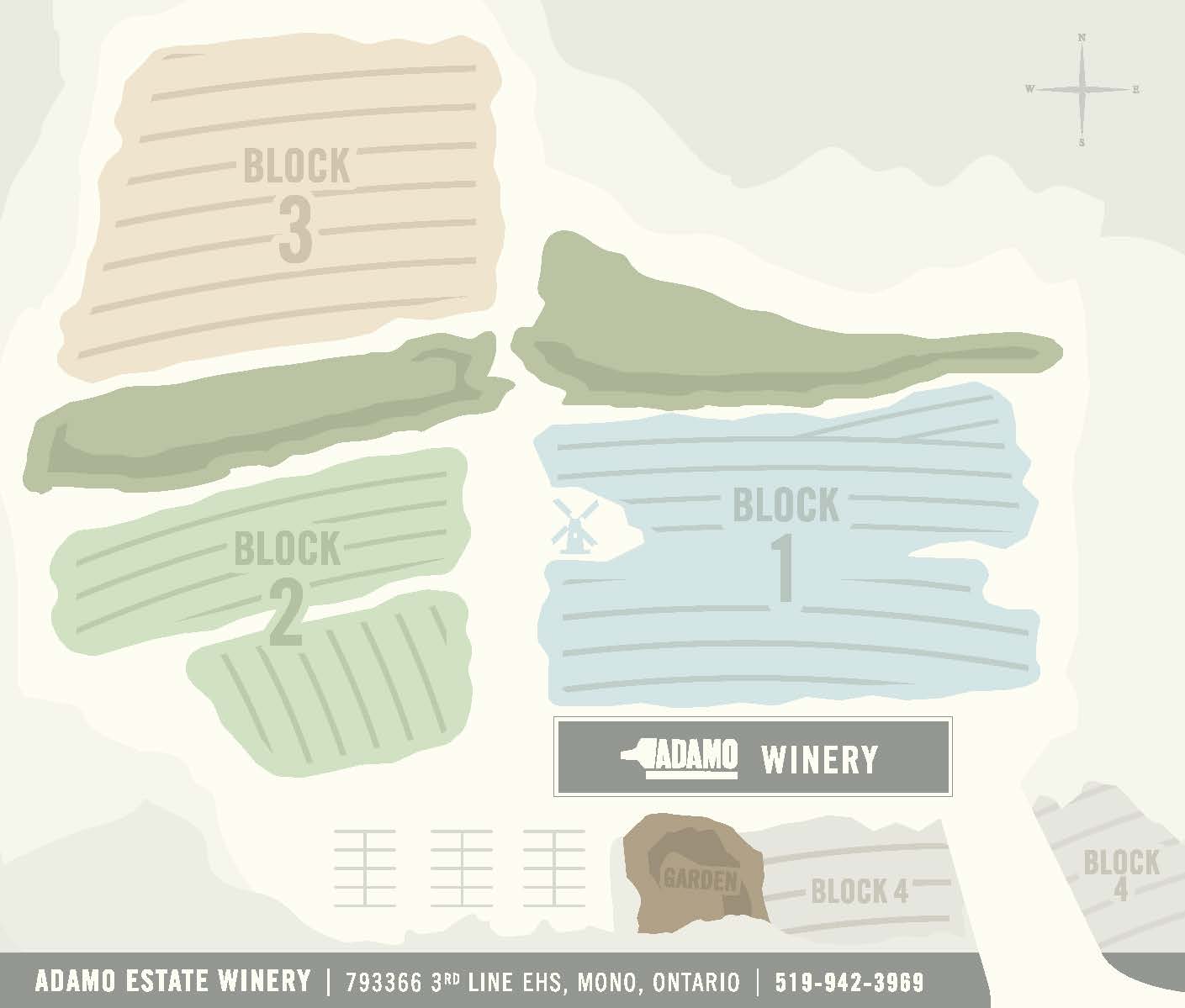 Acreage: 6.57 acres
Planting Dates: From 2010-2014
Varietals Planted: Vidal, Riesling, Chardonnay, Pinot Noir, l'Acadie Banc
Soil: Sand and Limestone
Acreage: 3.11 acres
Planting Dates: From 2013-2015
Varietals Planted: Chardonnay, Pinot Noir
Soil: Loam and Clay
Acreage: 7.15 acres
Planting Dates: From 2014-2016
Varietals Planted: Chardonnay Musqué, Chardonnay, Pinot Noir, Riesling, Gamay Noir
Soil: Clay, Loam and Limestone