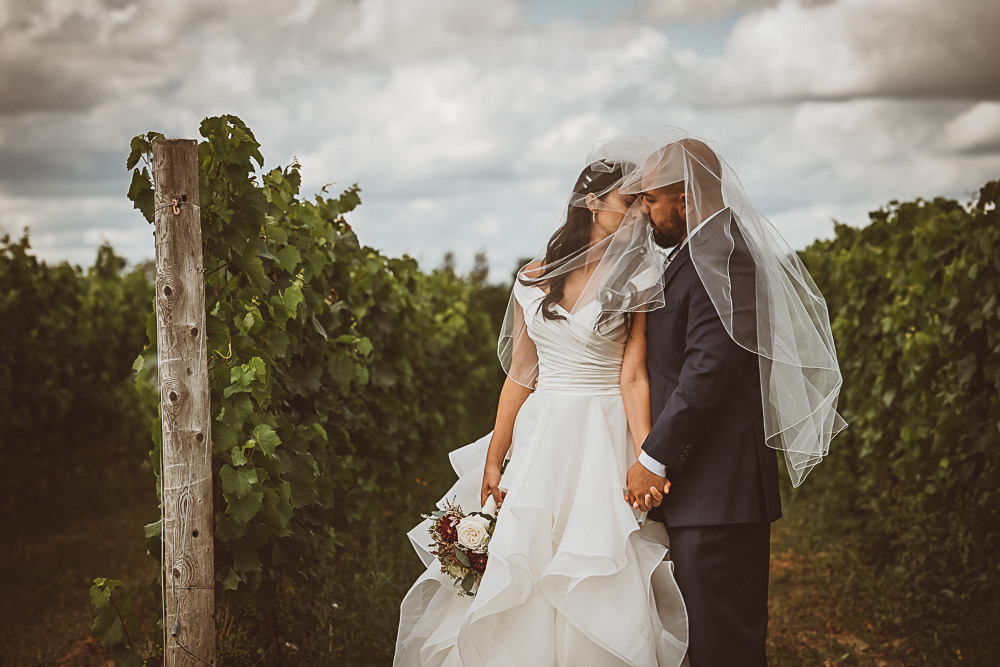 Looking for a unique venue for your special day? Want to treat your guests to an amazing experience that's all about you? "Weddings at the winery are magical at any time of the year," says Kendra Gatschuff, Adamo Estate Winery's Wedding Expert, "the views, the food and the ambiance all make for a day unlike any other."
Haven't thought about hosting your wedding at this type of venue? Here are just 3 reasons why you need to add a winery to your list of must-consider spots:
Gorgeous scenery: You haven't seen views like these before! Whether it's a backdrop for your photos or a landscape during dinner, the vineyard is a stunning sight. Lively and green in the spring and summer, gorgeous and multi-coloured in the fall and covered in a beautiful blanket of white in the winter – our scenic views are sure to wow!
Indoor and outdoor ceremony space: Looking to get married outside? We have a lovely ceremony space with an arbour and direct view of the vineyard. If inside is more your style, take advantage of our gorgeous foyer and naturally-lit Great Room with a glass nana wall, offering fresh air and a beautiful landscape. Can't decide? Visit us and tour the property to choose your favourite spot.
All-in-one convenience: With everything you need in one location, you're free to enjoy the day with your family and friends, while we handle rest! From expert on-site catering to award-winning wines and romantic ambiance, we've got you covered. We even offer a shuttle to get your guests to our sister property (Hockley Valley Resort) so your guests can enjoy themselves worry-free, with a beautiful place to stay for the night and amenities like spa, golf and ski.
Just 45 minutes north of the GTA, Adamo Estate Winery offers the perfect venue for your special day. Contact us today to get started with our team!