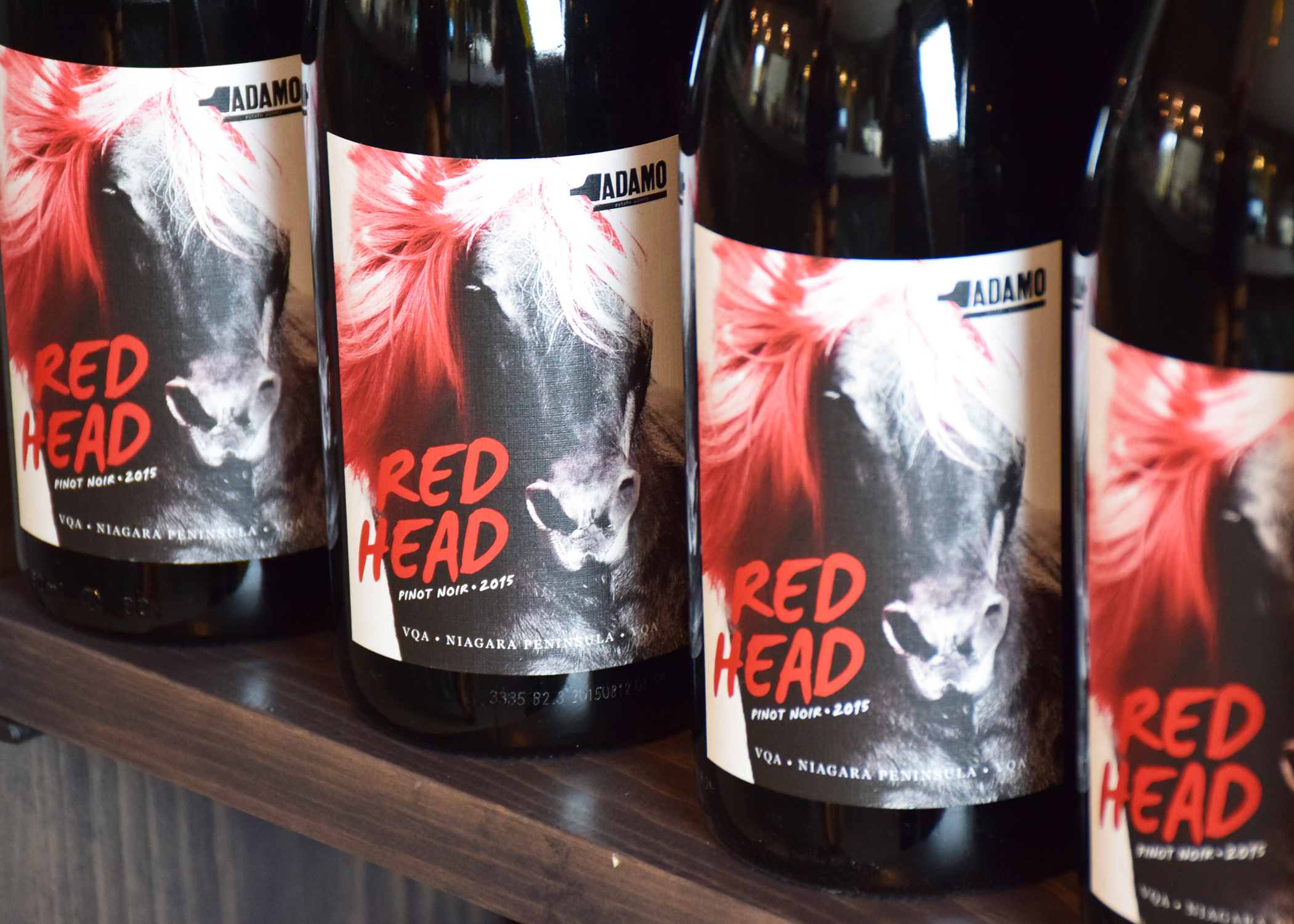 Our 2015 Red Head Pinot Noir was hand-harvested, crushed and destemmed into small batch vessels for a cold soak and then alcoholic fermentation. It then spent 23 days on its skins before being pressed off to settle and then racked into French Oak barrels. The French oak used was 33% new, 33% from 1 and 2 year old barrels and 34% neutral barrels, where it was aged for 10 months to gain complexity and layers of fruit and tannin. This is our fun, everyday styled Pinot Noir that can be easily drunk on its own but also pairs well with light dishes and appetizers.
Appearance: Bright garnet with a pink hue
Aroma:
A variety of a red and black fruits fill the glass. Layers of tobacco leaves, forest floor and spice follow. Black cherry and sweet red currents round out the aromatic profile.
Palate:
The aromatics on the nose follow through and continue to build on the palate. Fruit forward on the entry, notes of cherry, ripe red currents and brambleberry fill your mouth. Soft layered tannins follow with flavours of leather, spice and dark cocoa. The mid-palate of this wine has ripe fruit, round texture and is followed by a smooth, medium-length finish. This is a lighter medium-bodied wine that packs a punch of fruit flavour and also showcases elegant and delicate textures with a finish that lingers.
Looking for more information on wines from Adamo Estate Winery? Please visit our website here: https://adamoestate.com/shop/