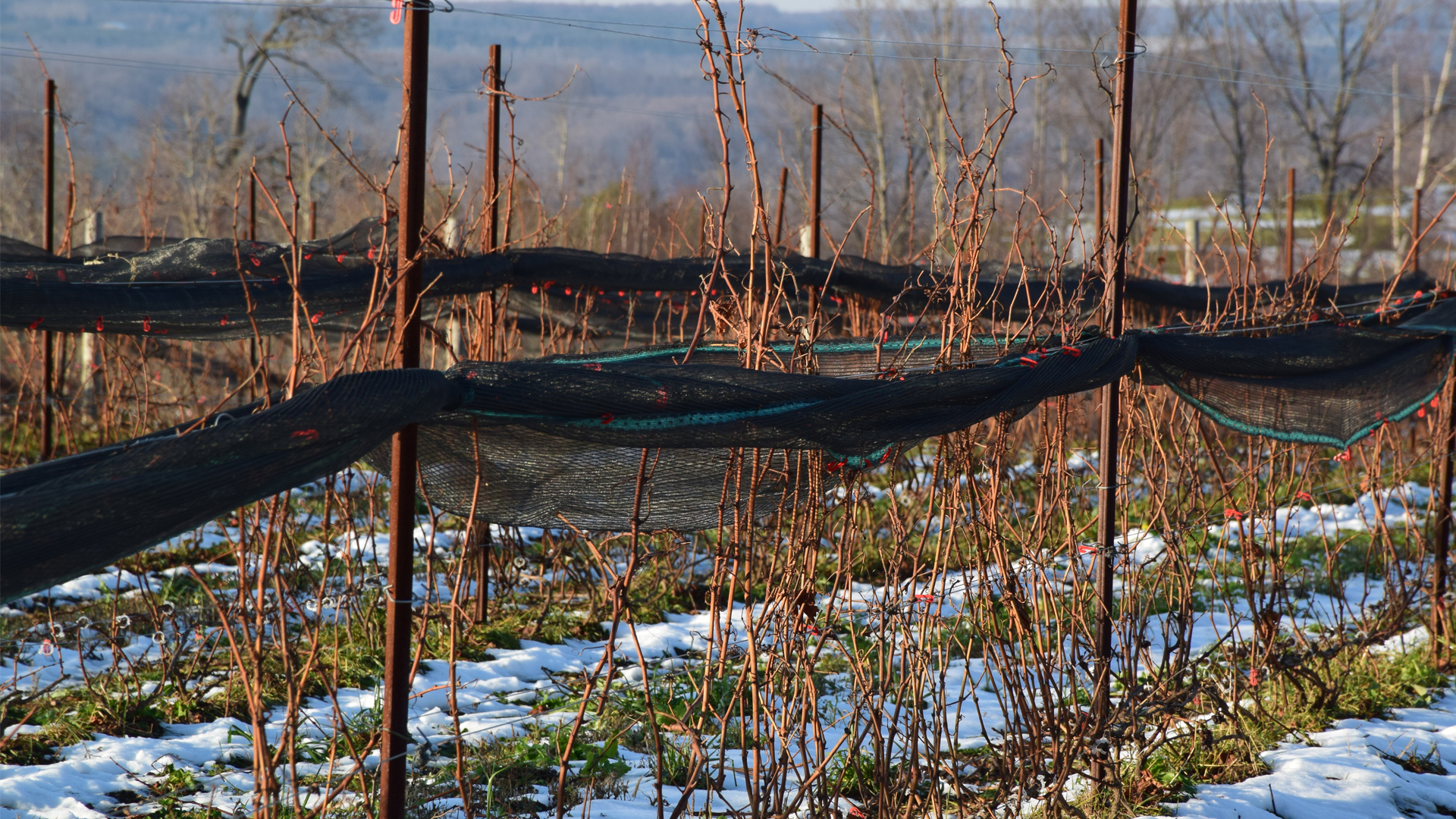 Have you ever wondered what happens in the vineyard during the winter months? Think our Winemaker, Shauna, and her team take a long winter's nap? If you're curious about what jobs get done once the temperature drops, here's an account of what's been happening lately on the vineyard side of things:
The usual winter activities include: protein stabilization, cold stabilization, filtration, racking, testing sulphur and testing sugar and alcohol levels – and that's all been keeping our team busy, but we are also monitoring malolactic fermentation.
What is malolactic fermentation?
Malolactic fermentation is the secondary fermentation in wine making (not conducted with yeast, but rather, with bacteria). It is the conversion of malic acid into lactic acid. Not all wines go through this stage – stay tuned for an upcoming blog with more info on this topic…
Blending Trials?
We are conducting blending trials for House White final blend. We're excited about this one because this year we are using more varietals than we have in the past, including: Vidal, Riesling, Chardonnay, Gwurtztraminer and Muscat (a small amount of this one because a little bit goes a long way).
Appassimento?
At this time of year, we are also taking our Petit Verdot and Cabernet Sauvignon grapes out of the kilns. The grapes stay in the kilns for about 30 days, in a step towards eventually being made into appassimento. Next they will be fermenting on their skins and then will be pressed and put into barrel, where they will likely stay for about 2 years.
Looking for more information about the vineyard or winery? Please visit our website at www.adamoestate.com.