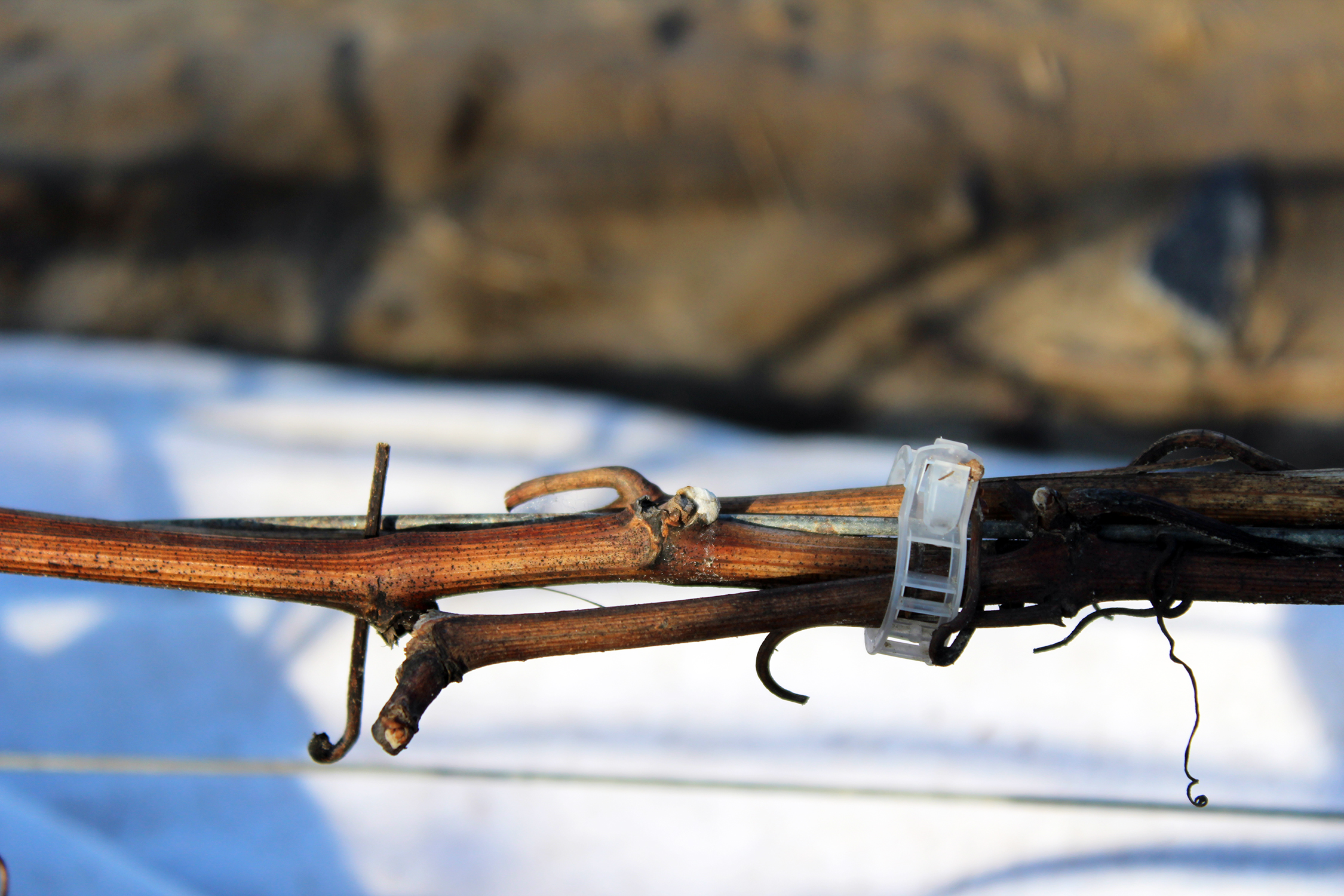 With spring in full force, our work in the vineyard has begun! We are busy checking bud survival rates and preparing for our final pruning for the year ahead. We are taking samples of last year's wood canes and doing a cross-section of the buds themselves.
We are also looking for tissue health in the form of green colouring: the darker/brighter the green, the more vitality the vine has, whereas golden or brown indicates death from the cold winter conditions.
These steps help us to determine how much we have left to prune. The more vitality we see, the less pruning will be needed. If we find more death from the winter, then there will be more buds to take off in order to concentrate last year's sap reserves into healthy tissue and allowing the vine to maximize its success in the coming year, as well as the following year.
We also need to be aware of too much growth, which will result in a weaker vine. Our goal is to maintain balanced vines with equal growth in its rooting system to above-ground in its fruiting zone. If there is weakness below the soil, it will show itself above-ground with less growth, smaller canes and less fruit.
What does a healthy vine look like? Healthy vines have canes and shoots with the thickness of a pencil and they grow tall with lots of fruit. If your vines are sick or weak, then they need to be cut back further to maximize what is strong.
Checking the vines is an integral part of spring practice in the vineyard for successful, healthy vines for this season and for years to come.
Looking for more interesting vineyard and winery information? Visit our website here: https://adamoestate.com/blog/