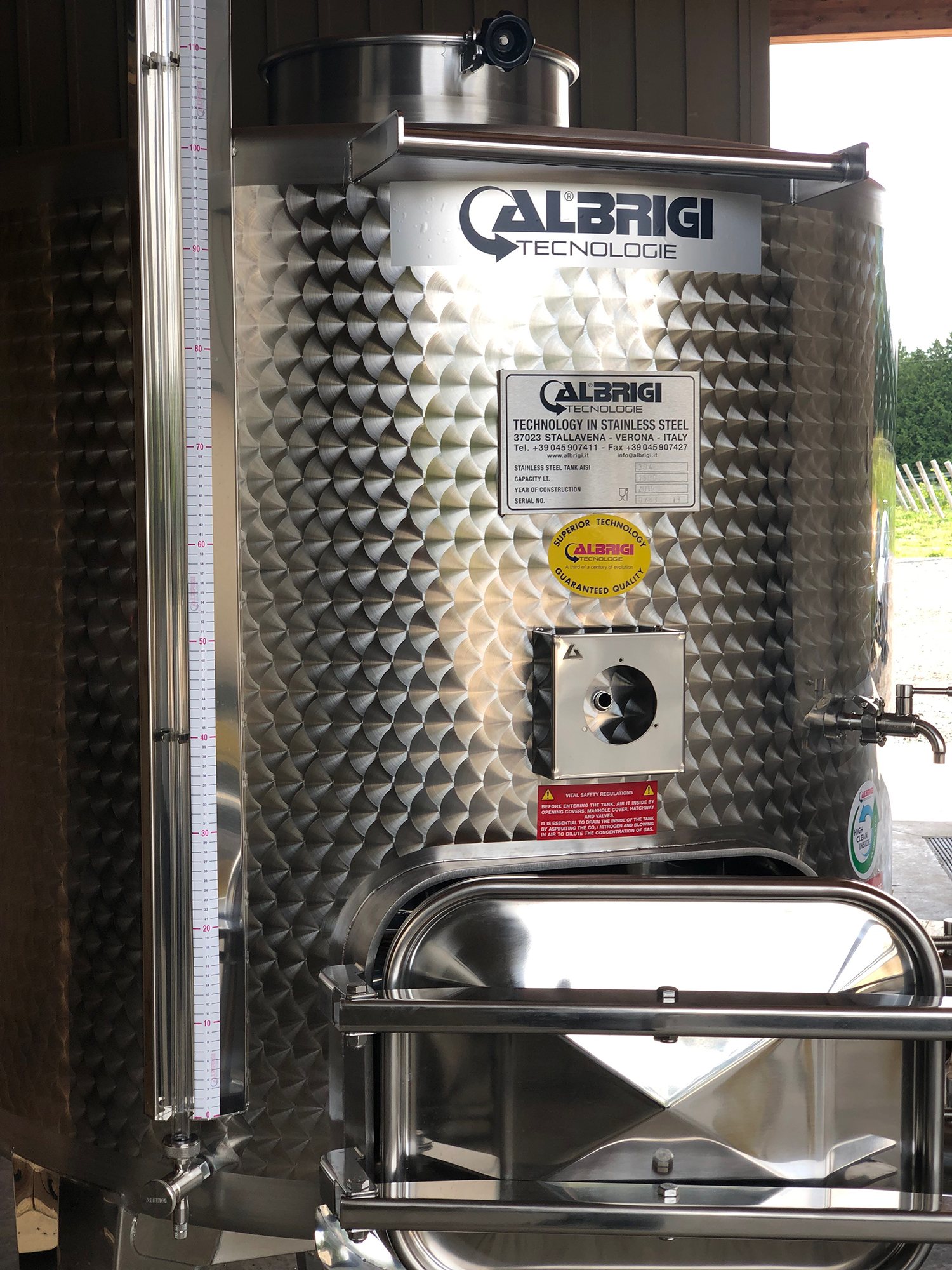 Exciting news! Our new 1500 L, closed-top, red wine
fermenter was shipped to us directly from Albrigi in Italy.  This new tank
was ordered because of a new exciting wine and wine style that we will be
making this vintage: a Gamay Noir Nouveau that we're making for the very first
time. 
This wine will be carbonic maceration style (which means
whole cluster fermentation, where none or very little crushing and destemming
is carried out).  We keep it under a blanket of CO² to protect it from
oxygen, which is a reductive style of winemaking – it's also why we needed a
closed-top style fermenter. 
This style of wine is best known in the Beaujolais region in
Burgundy in France. Gamay Noir Nouveau is meant for early drinking, when the
wine is youthful and fresh.  Stay tuned: we are planning on releasing this
wine in November of this year!