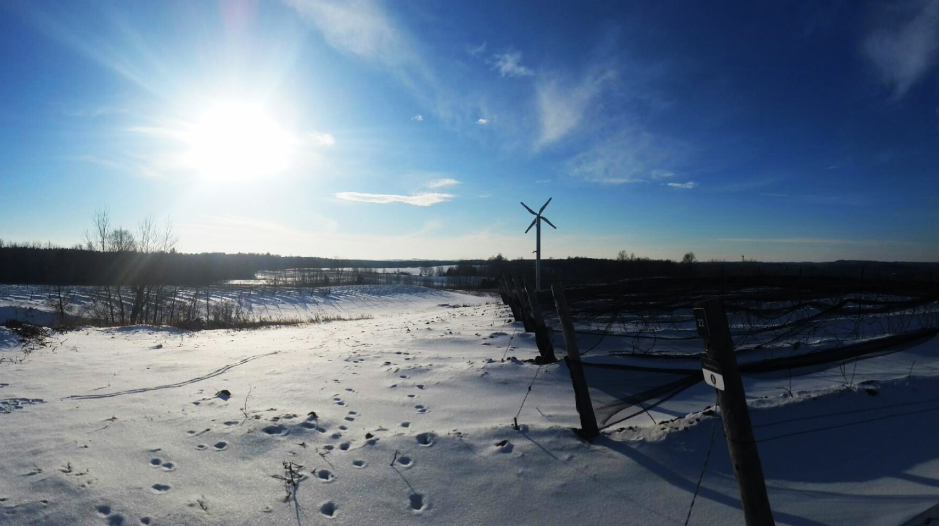 Winter time in the winery and vineyard is still a busy and exciting time! Come for a visit and see for yourself what we've got happening… Experience a tour, enjoy a tasting, treat yourself to a bite in our Paddock Café and check out the local vendors we feature. Here's a look at just some of the activities going on at Adamo Estate Winery in February:
Winemaker's Dinner: Join us for our first Winemaker's Dinner of the year on Friday, February 16th. It's a Valentine's-themed dinner featuring a cocktail reception followed by 4 seasonally-inspired courses, expertly prepared by our culinary team, along with live entertainment. Each course is complimented with Adamo Estate wine pairings, personally selected by John-Paul Adamo. And as a special treat, enjoy an introduction of the wines by our Winemaker, Shauna White. For tickets to this amazing event, please visit us here:   https://shop.hockley.com/product/winemakers_festive/
Bottling: Once we have ensured that the wines are ready, then they are bottled and labeled on site. What's on the schedule for February? We are excited to be bottling the following wines: 2017 Estate Riesling, 2017 Foxcroft Riesling, 2017 Lepp-Davids Riesling, 2017 Lakeview Gewürztraminer, 2017 Bock Vineyard Pinot Gris, 2017 Chardonnay Spark'l Musqué, 2017 Frank's Corner Estate Vidal, 2017 Sogno Unoaked Chardonnay, 2017 Underdog Rosé and 2017 Gamay Noir. For a complete list of our wines, please visit our website here: https://adamoestate.com/shop/
Winery Getaway: Make it a weekend with our winery and spa getaway! Our package includes: a winery tour and tasting (4 wines), cheese board, accommodation at our sister property Hockley Valley Resort, full buffet breakfast and $50 spa credit per person.  For complete package details visit our website here: https://adamoestate.com/wp-content/uploads/2017/01/hockley-wine-spa-getaway-2016-01.jpeg
New and Exciting: There are some new and exciting things coming soon to the winery… Keep watching this space for details!
Looking for other winery news and events? Visit our website here: www.adamoestate.com