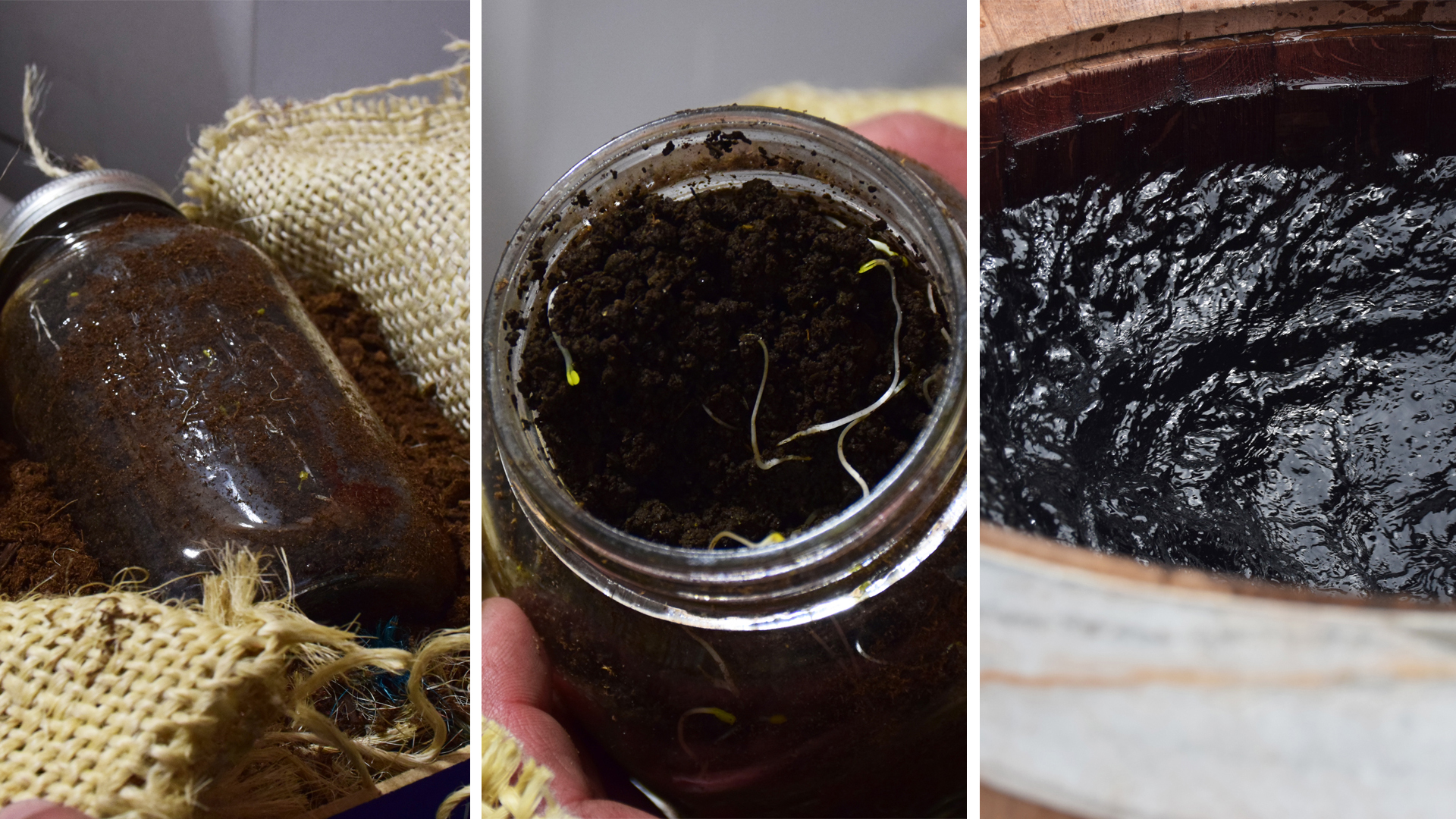 As part of our biodynamic practice, we will be spraying Bio Prep 500 and 501 at appropriate times of the year. We are now spraying Bio Prep 500!
What is Bio Prep 500?
Bio Prep 500 starts with placing cattle manure into a cattle horn in the fall and burying it under the soil. It remains buried over the winter, allowing earth worms and bacteria to do what it does best: cleaning the manure. By springtime, the manure has been transformed into fresh dirt, with no smell at all!
We dig it up in the spring, dilute it with rain water, and stir it by hand, alternating clockwise and counter clockwise, creating a vortex for 30 seconds each time. The goal is to create chaos and then calm.
We then spray it onto the soil, improving the soil health throughout the season. Our schedule suggests that we spray 8 times per season, following the biodynamic calendar for optimal results, including factors like when it's a descending moon, and the time of day: late afternoon, when the earth is most receptive.
Looking for more info on the winery? Please visit our blog here: https://adamoestate.com/blog/